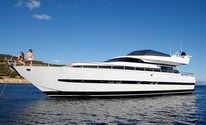 Yacht Charter Greece
Corfu island (Kerkyra)
 | 
Hotels
 | 
Paleokastritsa
 | 
Villas
 | 
Car hire
 | 
Enquiries
 | 
Corfu weather
 | 
Corfu holidays
 | 
Cheap flights
|
Acharavi
Roda (Corfu): Tourist information, photos, hotels and more !!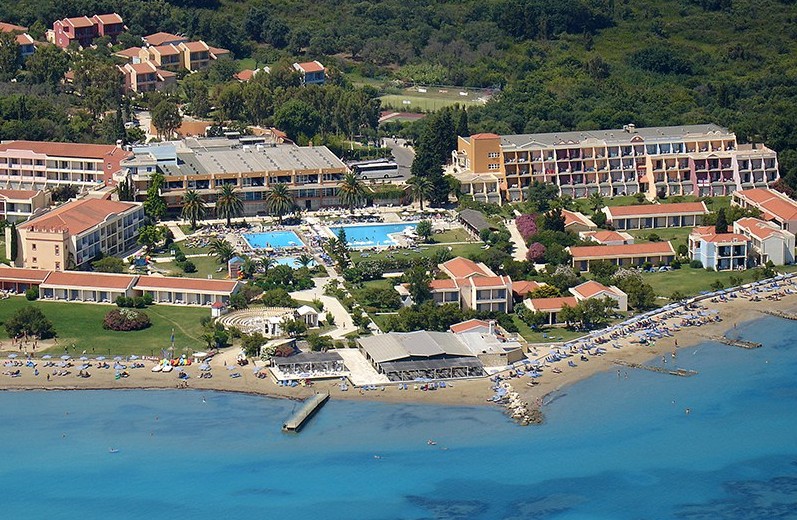 Roda is approximately 42 kilometres north of Corfu Town. It is a resort which caters for every taste, whether it is the traditional sun and sand holiday or something more lively. The rocky northern mountains of Corfu island fall away to a wide and fertile coastal plain where almond trees, vines and hayfields are in abundance. Along the shoreline of the plain a sandy beach stretches for miles and it is here that you will find the unspoilt resort of Roda and Acharavi nearby.

The beach with its golden sand and shallow, clear water is ideal for children and the variety of shops, tavernas and bars will please the adults too. At night you can sit in one of the beachfront tavernas watching the sunlight fade on the still waters, a typically relaxing way to end the day in this scenic part of Corfu. There is history too! Just where the road meets the sea, you can see the remains of a Doric temple dating from the 5th century BC and dedicated, so archaeologists believe, to Apollo.

Westwards, on the other side of Cape Roda, is Astrakeri beach. Reached by road from Karoussades village, it is renowned for its flat expanse of silver sand backed by grey cliffs and its warm, shallow water.

| | |
| --- | --- |
| | --- |
| | --- |
We guarantee the best price. Easily find availability at once.
Compare 100s of travel sites and save up to 40% on Roda holiday rentals !!
Web Counter
About Corfu
 | 
Getting here
 | 
Accommodation
 | 
Benitses
 | 
Car retnal
 | 
Messonghi
 | 
Ferries
 | 
Houses for sale
 | 
Contact
 | 
Corfu town
|
Paleokastritsa