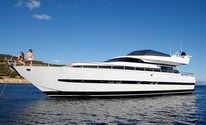 Yacht Charter Greece
Corfu island (Kerkyra)
 | 
Hotels
 | 
Paleokastritsa
 | 
Villas
 | 
Car hire
 | 
Enquiries
 | 
Corfu weather
 | 
Corfu holidays
 | 
Cheap flights
|
Acharavi
Acharavi (Corfu): Rent a boat and explore the coast, Eat traditional Greek food !!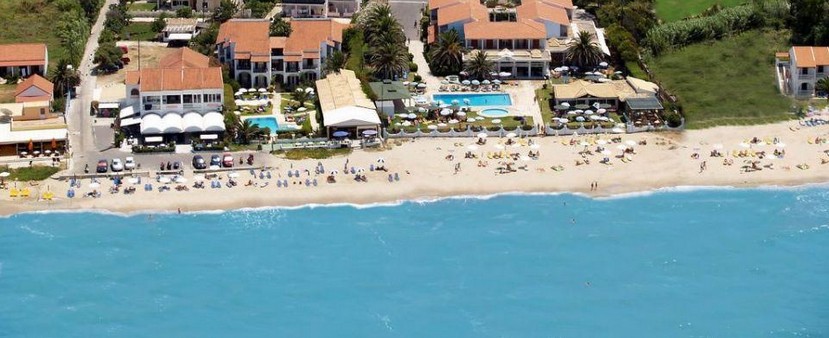 Acharavi at first sight resembles an American Midwest truck stop, but the village proper is in fact tucked away on the inland side of the large coastal highway, off the main junction roundabout. The old village, which lies southeast of the main junction, comprises a small, quiet crescent of tavernas, bars and shops with a brook running through. The sand and pebble beach, the best part of a kilometre to the north of the highway and reached by two link roads a few hundred metres either side of the junction, is very popular with European family holidaymakers.

There are a number of rather expensive package hotels but not much choice in the way of eating and drinking venues on the beach, as the vast majority of establishments line the main highway, with a few quieter places in the old village. On the whole, Aharavi makes a decent alternative to the beaches in the southwest, and should also be considered by those looking for walking routes onto Mount Pantokrator.

Signposted roads leaving the Acharavi main road for small mountain hamlets such as Agios Martinos and Lifki connect with well-signed routes to the mountain. Even a stroll from the backstreets of Acharavi will find you well up on the mountain's slopes in under an hour. The lower slopes around Aharavi offer some excellent walks through olive groves, where paths criss-cross between the trees in a pattern of labyrinthine complexity. As elsewhere

| | |
| --- | --- |
| | --- |
| | --- |
We guarantee the best price. Easily find availability at once.
Compare thousands of travel sites and save up to 50% on Acharavi holiday rentals !!
Web Counter
About Corfu
 | 
Getting here
 | 
Accommodation
 | 
Benitses
 | 
Car retnal
 | 
Messonghi
 | 
Ferries
 | 
Houses for sale
 | 
Contact
 | 
Corfu town
|
Paleokastritsa