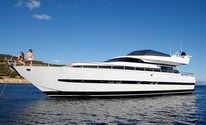 Yacht Charter Greece
Corfu island (Kerkyra)
 | 
Hotels
 | 
Agios Georgios South
 | 
Villas
 | 
Car hire
 | 
Enquiries
 | 
Corfu weather
 | 
Corfu holidays
 | 
Cheap flights
|
Acharavi
Liapades (Corfu): A beautiful traditional Corfiot village !! !!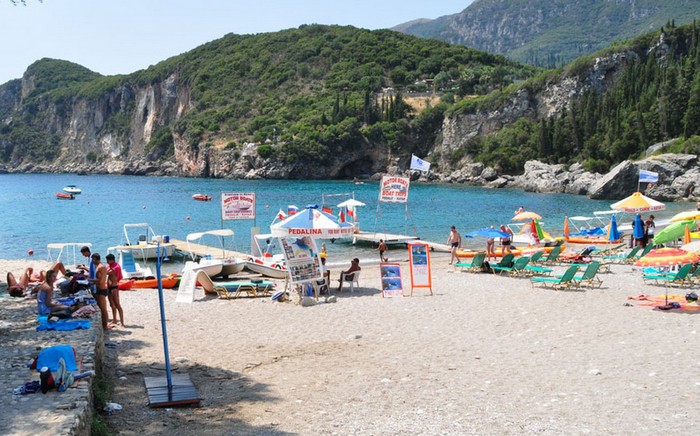 Liapades village is one of the nicest traditional villages of Corfu situated in the west coast approx. 18 Km from Corfu town. There are restaurants/tavernas, super-markets, cafes and shops which will cover all the needs for the independent traveller. Not far away from Liapades there are many places to visit including the well-known Paleokastritsa.

Highlight of Liapades is the idyllic beach with the crystal blue waters surrounded by green hillsides. There are many activities including water sports, motor boats, canoes and diving or you can either opt for relaxation (there are beds & umbrellas for hire). Liapades is built in a verdurous region, close to Ropa's Livadi that covers an extend of 10.000sq.m of cultivating land. You can swim in the two beautiful coves with deep blue waters. One of them has big tourist development, while the other is ideal for those seeking for some privacy.

| | |
| --- | --- |
| | --- |
| | --- |
We guarantee the best price. Easily find availability at once.
Compare thousands of travel sites and save up to 70% on Liapades (Corfu) holiday rentals !!
Web Counter
About Corfu
 | 
Getting here
 | 
Accommodation
 | 
Benitses
 | 
Car retnal
 | 
Messonghi
 | 
Ferries
 | 
Houses for sale
 | 
Contact
 | 
Corfu town
|
Paleokastritsa