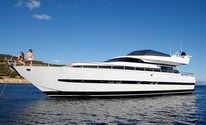 Yacht Charter Greece
Corfu island (Kerkyra)
 | 
Hotels
 | 
Paleokastritsa
 | 
Villas
 | 
Car hire
 | 
Enquiries
 | 
Corfu weather
 | 
Corfu holidays
 | 
Cheap flights
|
Acharavi
Kavos (Corfu): Go bungee-jumping on Kavos beach, Sail to Paxos !!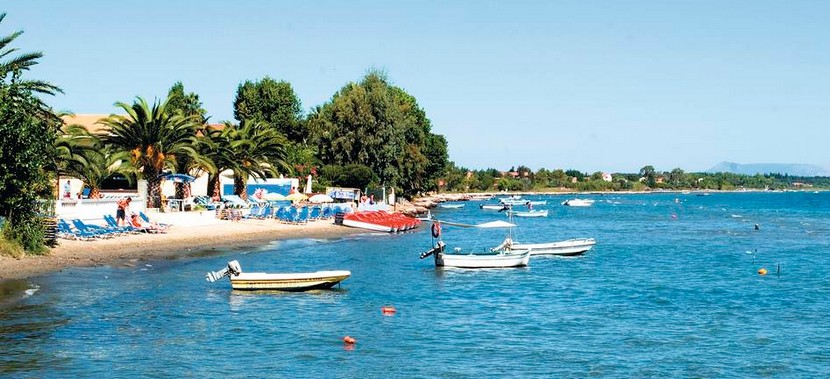 Kavos is Corfu's premier resort for loud and lively holidaymaking. It is definitely for young, uninhibited adults, with a majority of British among them, and the first thing anyone looking for local colour will notice is the total lack of the Greek language on signs. The resort has effectively overwhelmed itself and its everyday facilities with full-on frantic boozing and partying.

The subject of many TV documentaries over the years, Kavos has developed into one of the liveliest resorts in the Mediterranean attracting the young and lively and the young at heart. There is a huge array of bars in Kavos with many equipped to show all the major sporting events, the latest releases of movies and classic British comedies.

The restaurants in Kavos appeal to everyone. Food ranges from local cuisine to Mexican, Indian and Chinese.
There is even a McDonalds, KFC and Pizza Hut for fast food enthusiasts. At the end of the night, as the bars and restaurants are closing, why not finish the evening at one of Kavos' nightclubs with resident and guest DJ's from all over the globe. Whatever your music taste is, there is an array of choice featuring Dance, Garage, R+B, Hip-Hop and much more.

As the sun rises in the morning and the party animals sleep in their beds or make their way to the long and gently sloping sandy beach, discover the other side to Kavos. On the outskirts of the resort you find yourself surrounded by olive groves and local farmers hard at work in their fields. There are many fish restaurants in the area cooking aromatic dishes with the days catch.

There is a 2km long beach, the pluses being safe bathing and plenty of watersports and other diversions. An older Kavos survives in the shapes of a handful of small fishing boats that keep their distance on offshore moorings. The beach peters out to the south where low cliffs begin. Beyond are the lonelier reaches of Akrotirio (Cape) Asprokavos, if you feel in need of solitude.

There is also a lovely walk through the Cypress trees which cover 80 acres. The forest ends at a sheer cliff above the sea, and there are spectacular views of the Aspro Kavos headland that will simply take your breath away. Here you will also come across the ruins of Arkoudillas the Monastery of the blessed Virgin, which dates back to 1700. Surrounded by flowers and wildlife the area comes to life in its own unique way.

| | |
| --- | --- |
| | --- |
| | --- |
We guarantee the best price. Easily find availability at once.
Compare 100s of travel sites and save up to 40% on Kavos holiday rentals !!
Web Counter
About Corfu
 | 
Getting here
 | 
Accommodation
 | 
Benitses
 | 
Car retnal
 | 
Messonghi
 | 
Ferries
 | 
Houses for sale
 | 
Contact
 | 
Corfu town
|
Paleokastritsa