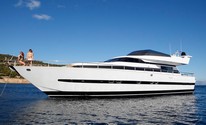 Private Yacht Cruises
Corfu island
 | 
Hotels
 | 
Apartments
 | 
Villas
 | 
Car hire
 | 
Corfu videos
 | 
Weather
 | 
Corfu holidays
 | 
Properties
 | 
Cheap flights
|
Romantic Things to do
Traveling to and from Corfu? ... Information for Flights & Ferry Boat Schedules !!
Getting to Corfu by plane:


Nowadays most visitors seem to come to Corfu directly by plane, especially by charter. Charter flights from Europe are quite numerous from some time in April until the end of October. Airlines services operate to and from Corfu with most major European cities. British Airways, Air France, Alitalia, Austrian Airlines, Lufthansa, Swissair, KLT, LOT, Malev and many more Airlines Companies, operate several Flights Charters every day, to and drom Corfu island. If you are in the UK then cheapflights website might be a good option for comparing flights to Greece. If your flying to Athens International Airport there are scheduled flights to Corfu several times a day. The trip takes an hour and costs around 120€-150€. There are also directly domestic flights from Thessaloniki City (Salonica).

Getting to Corfu by ferry:


There are ferries every hour to and from Igoumounitsa on the mainland about an hour away. Most people get to Corfu by coming from Brindisi, Bari, Ancona, Trieste or Venice in Italy. The trip from Brindisi is about 9 hours. Ancona is about 16 hours and Venice around 30 hours.
There are several different ferry lines that compete. Most of the boats are pretty nice, especially the new ones owned by Strintzis, Superfast and Anek. These same boats continue on to Patras which takes 10 hours and then return. If you are going by deck then you can buy your ticket when you get to Italy. But if you want a cabin or have a car then it is best to book in advance.You can buy tickets leaving Corfu from any of the agencies on the island.

Getting to Corfu by bus:


From Athens to Igoumenitsa by bus, then from Igoumenitsa to Kerkyra or Lefkimi by Ferry-Boat. There are daily departures from Athens Bus terminal (KTEL, 100 Kifissou str, Athens) to Corfu. Tickets are about €50 and should be bought in advance if you want to be assured of a seat. The distance from Athens to Igoumenitsa is about 500 km and the trip lasts 7-8 hours. From Igoumenitsa you must take the Ferry-Boat to Corfu. The distance is 18 n.m., and the trip lasts 1h 45min and 1h 30min respectively. Tickets are about €4 per persons and €40 for Cars. There are also daily departures from Salonica Bus terminal to Igoumenitsa. The trip from Thessalokini to Igoumenitsa lasts about 8 hours. Tickets are about €30. From Igoumenitsa you must take the Ferry-Boat to Corfu Town or Lefkimmi port.

Corfu Transportation modes:


Corfu's bus system includes public bus services to Corfu town (Kerkyra) and its surrounds, and a semi-private bus system that services points all over the island. In and around Corfu town taxis are the easiest way to get around, and are the only means of transport to the harbour and airport, agree on the fare beforehand. Hiring a car in Corfu is the most popular way to get around and there are numerous car rental companies around the island, but cars may be difficult to come by in high season; it is best to book with an established international rental company prior to arrival. Mopeds and motorbikes are easily available for hire in Corfu ...

About Corfu
 | 
Getting here
 | 
Accommodation
 | 
Aqualand
 | 
Car retnal
 | 
Messonghi
 | 
Ferries
 | 
Houses for sale
 | 
Contact
 | 
Corfu town
|
Corfu pictures